Digitally Filtered EEG Data
Reading raw filtered data from the headset is very easy. Since the headset has a computer onboard, you will never lose a data sample again with a wireless headset.
Navigate to the Brainwaves tab on the left-hand side of the page. To begin streaming raw data, press the Start button and then press the Stop button to end the data streaming. Raw brainwaves can be fun and helpful to look at.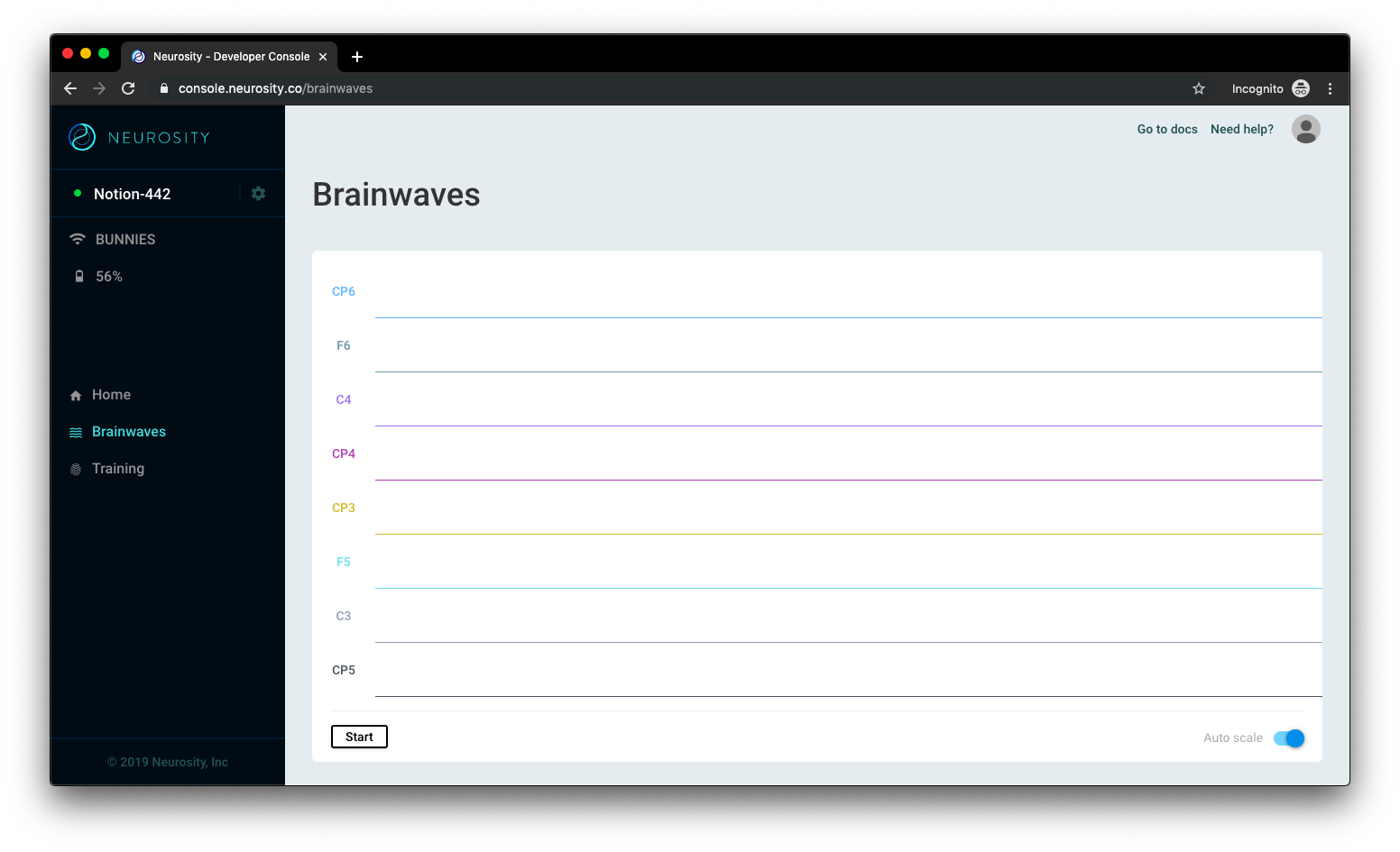 If you want to integrate raw data with another application, we recommend using our NotionJS API or Streaming Layer (LSL).
Lab Streaming Layer
To activate the lab streaming layer, click the settings icon next to your Notions name on the top left.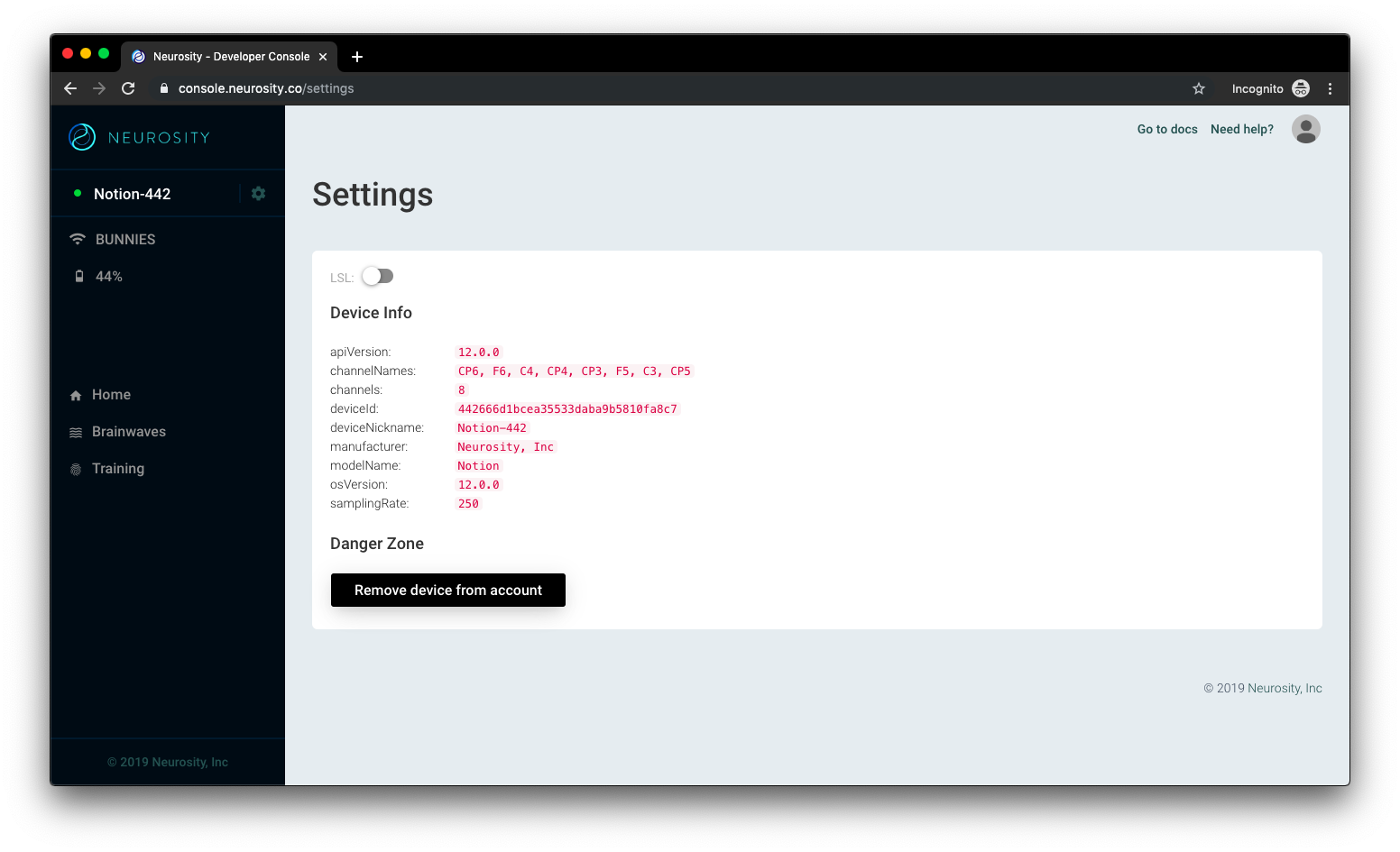 Then hit the toggle switch right below the word settings.