Placing Notion on a Head
Notion does not fit on every head the same, but it does fit all heads.
When you see someone put a Notion on the wrong way, it's painful to watch. So let's all learn the right way to wear a Notion. Check out the photo below.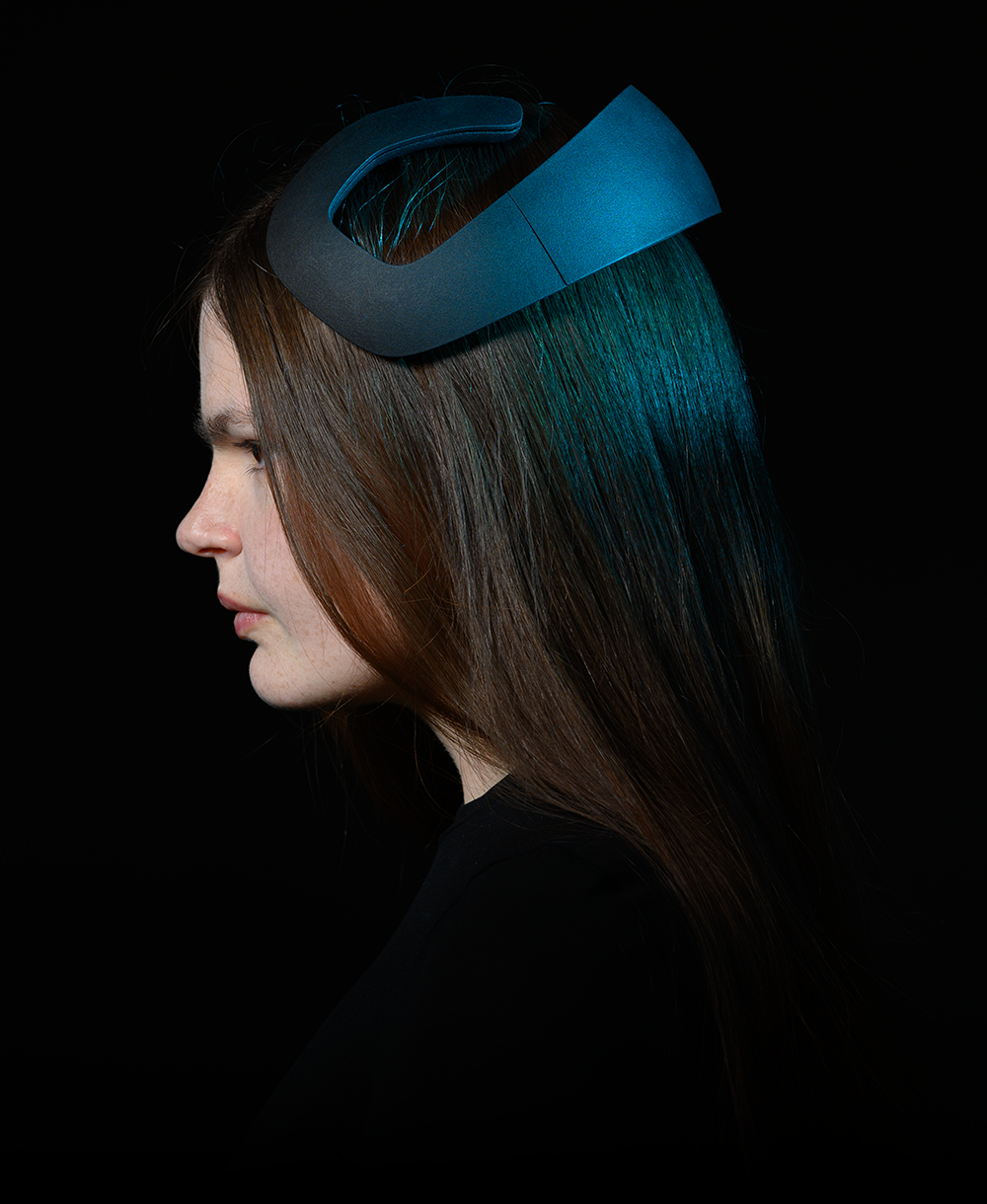 Notion must be placed at an angle for proper adherence to heads. Notice she is not looking down, her head is upright. If you are looking straight ahead and Notion is not at an angle, you will want to slide Notion up to give it that signature angle.
Extending Notion
Our rule with extending Notion is that if you're feeling too much pressure, extend Notion and that will help reduce some of the pressure. We have also seen that too much expansion can result in more pressure, so be sure to tune in the expansion mechanisms to you're own personal feel.