Claiming a Notion ensures no other person can access your sensitive brainwave data. Notions can be claimed via the Developer Console.
Claiming with photo
Your Notion comes with a QR code on the left side that you may scan to claim.
Smartphone
Allow access to your phone's camera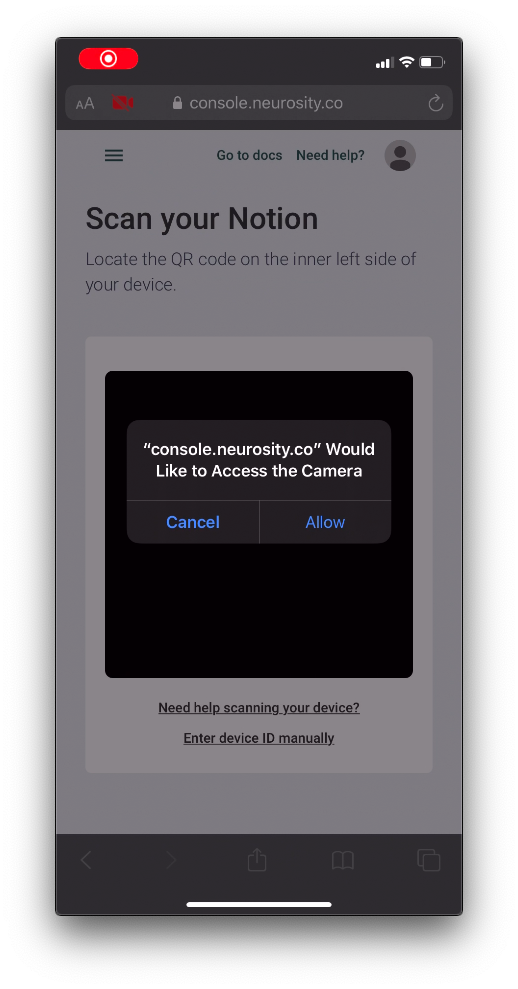 Then scan your QR code.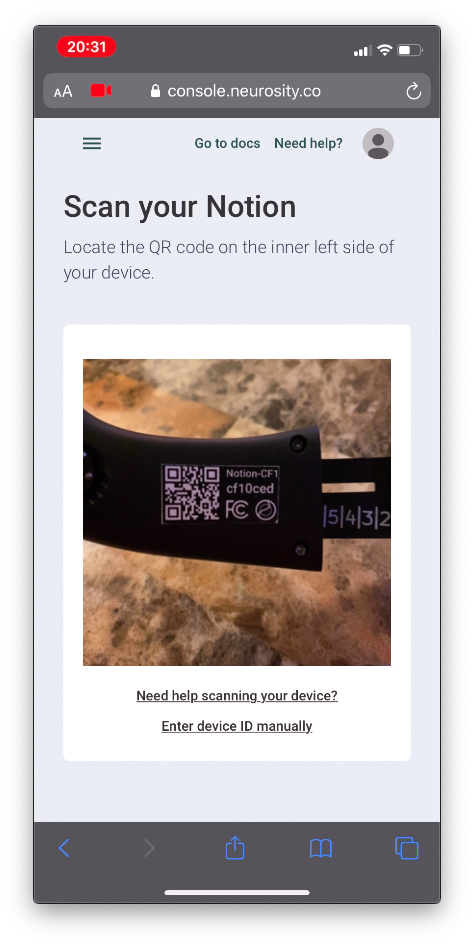 Webcam
Allow access if you do have a webcam.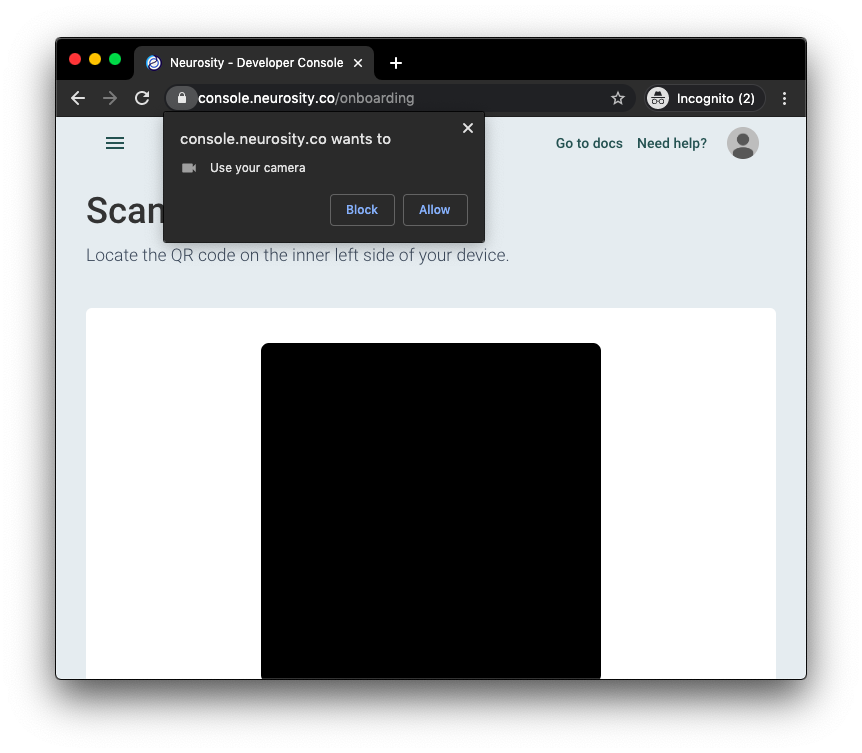 Next, you'll want to hold your Notion's QR code in front of the webcam.
Manually
If your webcam or smartphone is not an option, or you already have your Device ID. You may enter the unique device ID manually.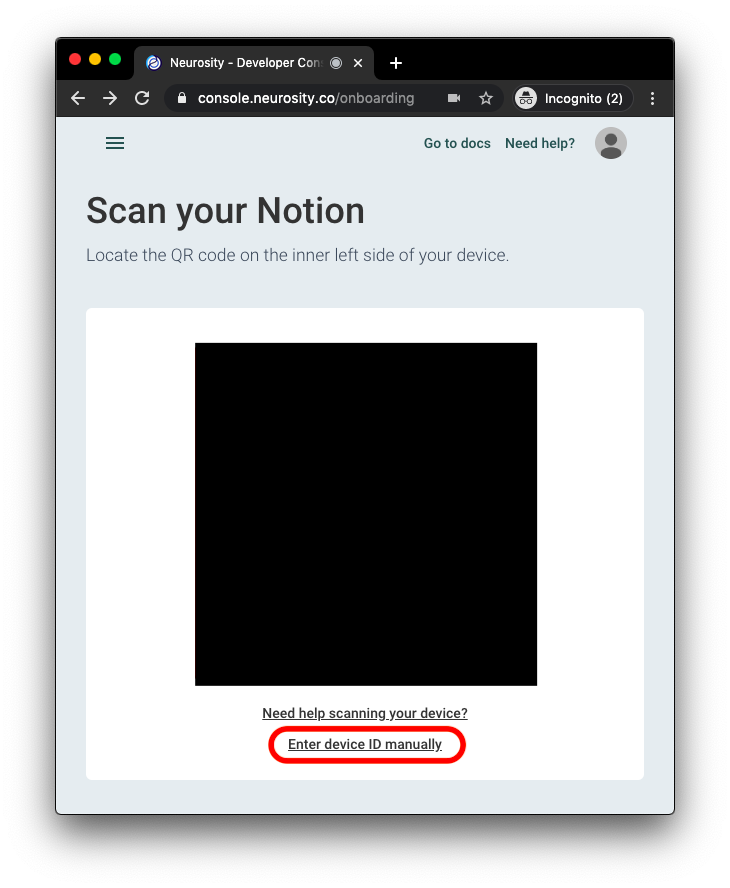 Then paste or enter your unique device ID and press Claim Device.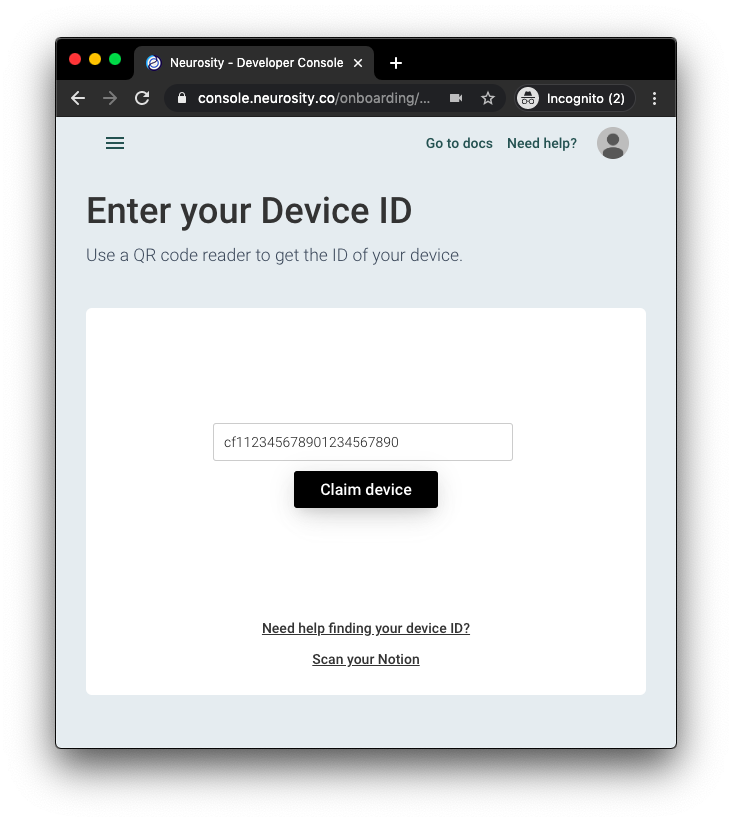 Alternatively, you may
Scan the QR code with your phone's camera
Copy the 32 digits
Paste it into the area under Enter Device ID
Press Claim Device.
Once your device has been claimed, you will be taken to the main dashboard.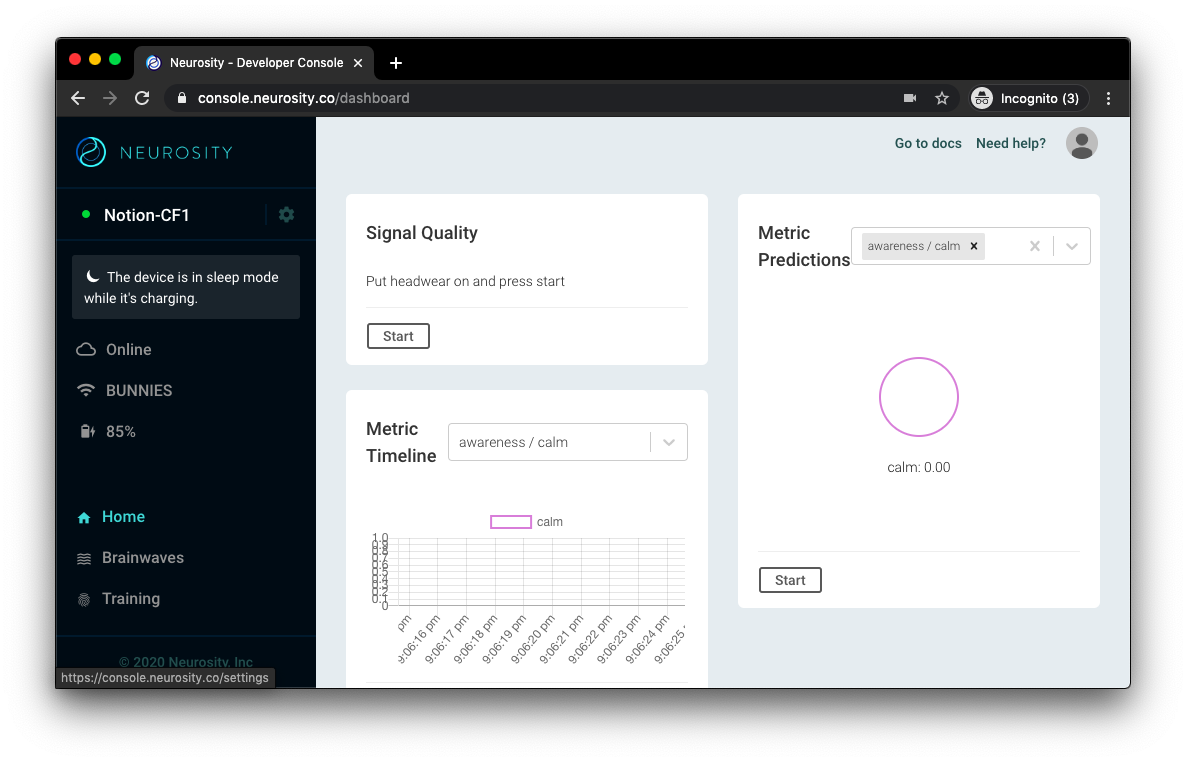 If I turn my device on, you'll see a green icon on the top left next to my device nickname. Learn about powering up your Notion.