Every couple of weeks we to release a new OS update. OS updates keep the entire ecosystem healthy by ensuring every person has the latest software. The NotionJS API is very stable, so we won't be issuing any breaking changes to your applications with these operating system updates. We will send an email prior to the release of the new OS to try and give you as much warning as possible, as well as let you know about the awesome new features your Notion will now be capable of!
When an update rolls out, you will see an updating status in the developer console.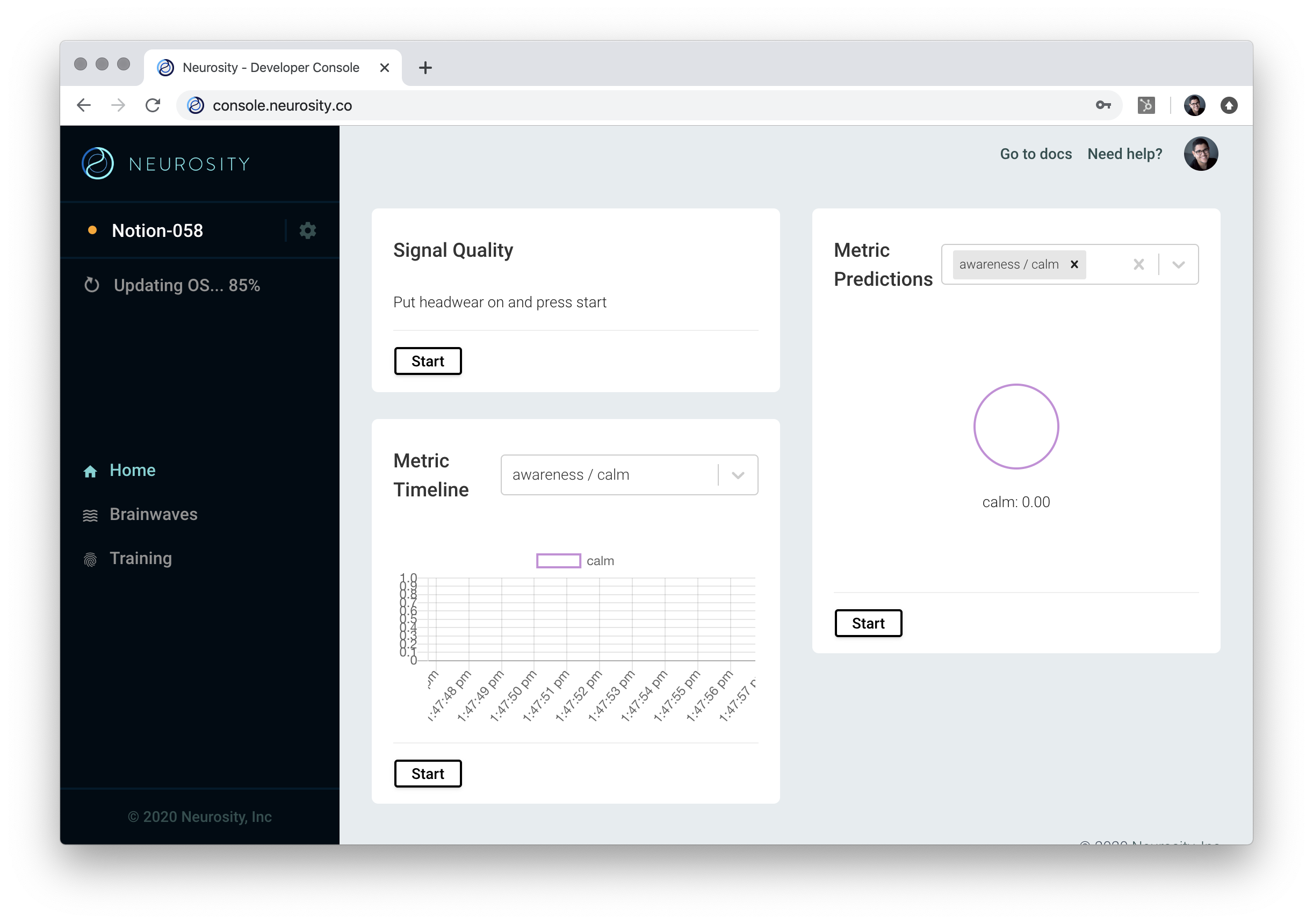 Once the device has finished updating, we recommend powering down Notion and restarting it. We're working on making the devices automatically restart after updating, but for now, the restart will be on your side.