Turn your Notion on. Log in to the developer console and you will see a home screen with the Activity Logging. Opt-in to enable your metadata to be saved.

Place the headset on your head and feel free to check out the signal quality indicator. It's okay if you have a couple of yellow dots, but make sure you have a couple of green dots too. Avoid gray dots by adjusting the headset expanding mechanisms and/or the angle of placement of the entire Notion. To begin, scroll down to below the activity logging component and subscribe to the focus metric.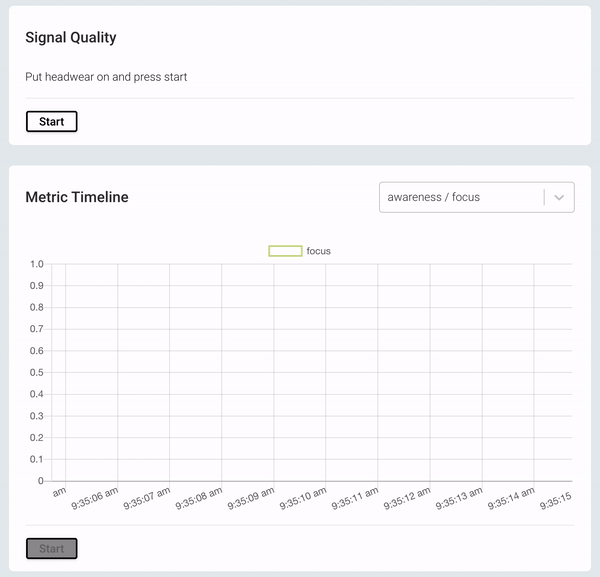 Keep the metric timeline running while you go about your programming session. Feel free to check back into the graph above to see how your Focus data changes over time. Dips in Focus are distractions and large lengths of level are productive times.

Let us know what you think by dropping us a line via email at support@neurosity.co or comment below.