Claiming a Crown ensures no other person can access your sensitive brainwave data. A Crown can be claimed via the Neurosity mobile app.
Claiming with the App
Log into the Neurosity App with your Neurosity account and select Crown as the device you'd like to add.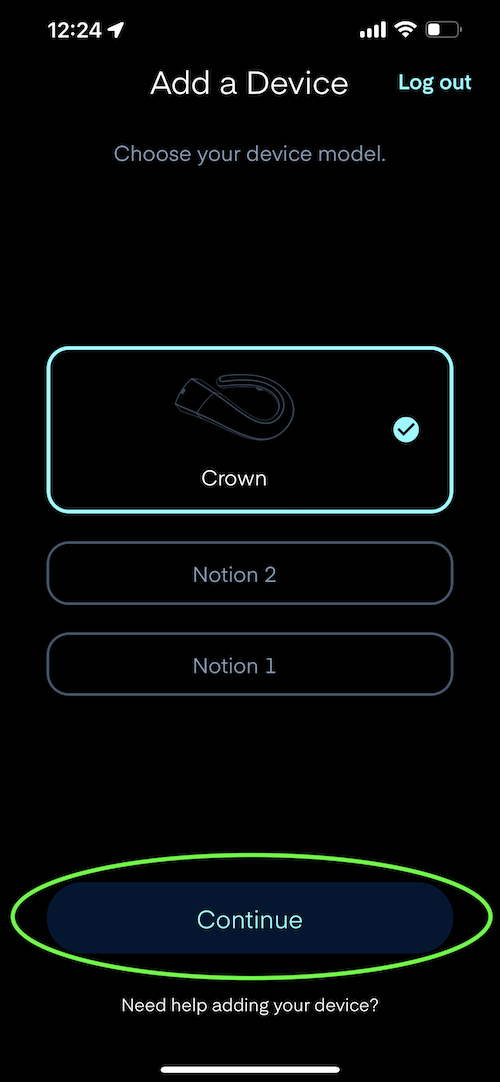 Then, make sure your device is turned on and plugged into the charger. Keeping your device plugged into the charger is recommended and will not interfere with claiming the Crown. How to turn on a Crown.
Using NFC
The fastest way to claim a Crown is via NFC. NFC is the same technology that powers Apple Pay and Google Pay on smartphones. Press Continue on the screen to begin claiming with NFC. If your smartphone does not have NFC, jump down below to learn how to use Bluetooth or QR code to claim your Crown.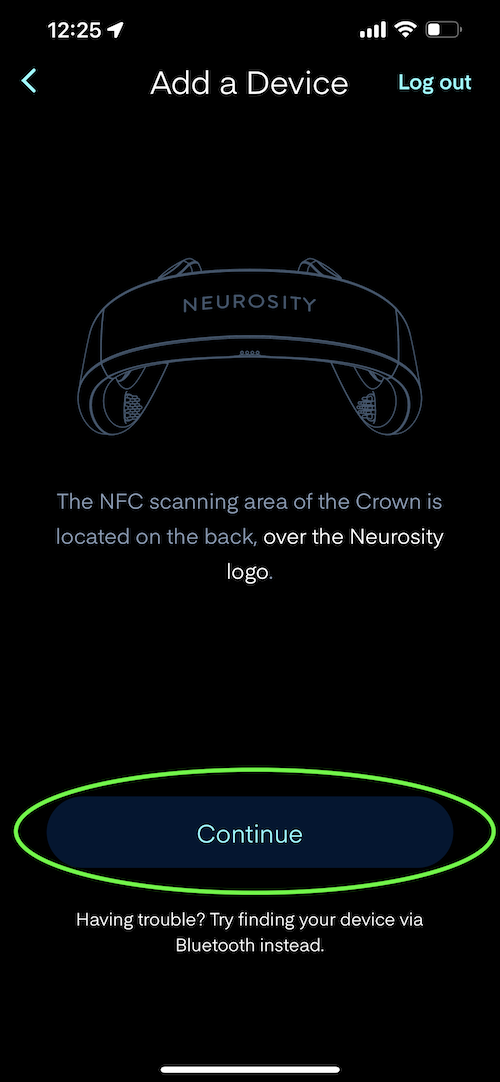 You will see a popup indicating your smartphone is ready to scan the back of the Crown.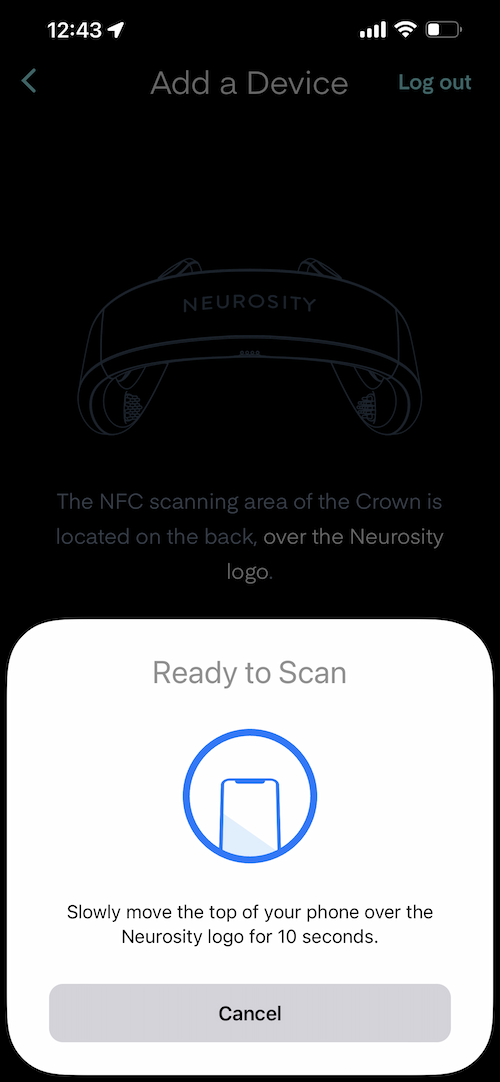 Once successfully scanned, the popup will show a checkmark.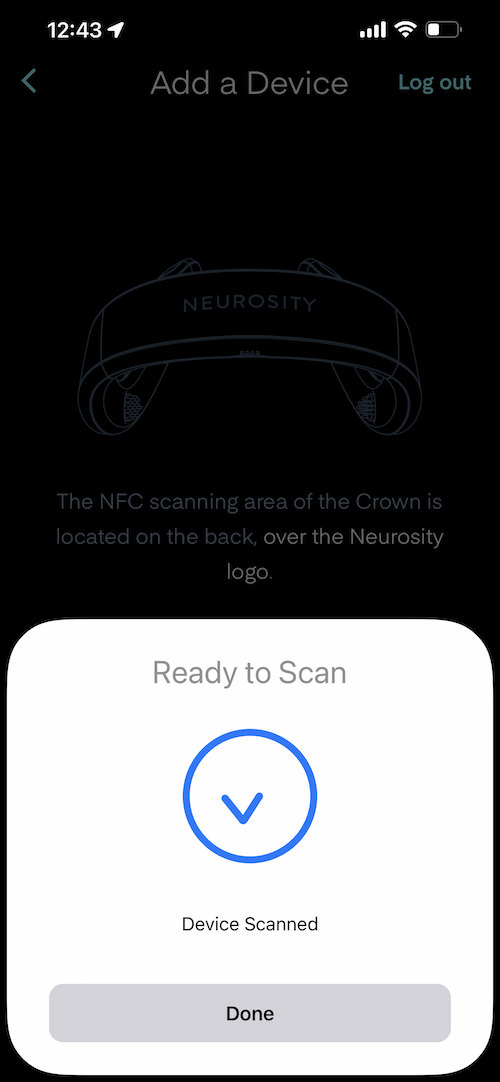 The device is now added to your account and no one else besides you can access your brainwave data! Learn to Unclaim a Crown.
Use Bluetooth
If you are having trouble with the NFC or don't have NFC, you can tap the text on the bottom of the Neurosity app screen that says "Having trouble? Try finding your device via Bluetooth instead."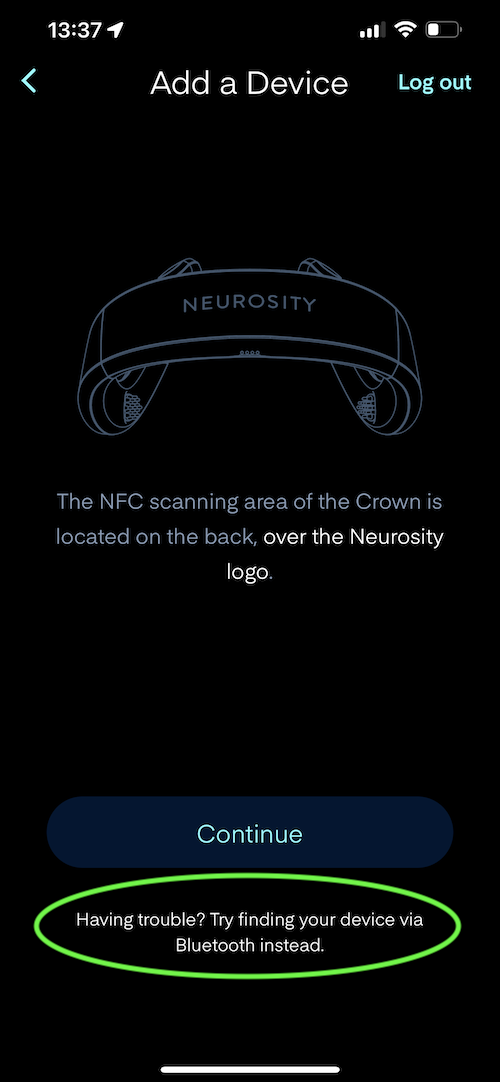 Next, you'll tap the "Scan" button. Please note that your device must be powered on and fully booted up, can take a minute or so from turning on. Learn How to Turn On The Crown.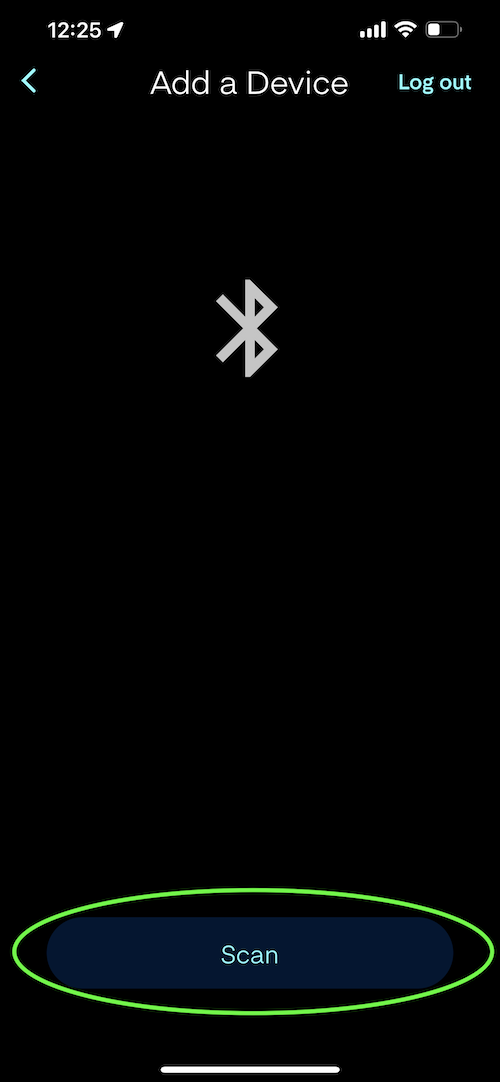 While searching for devices, you'll see a scanning screen, this is normal for Bluetooth to take a few seconds to search for devices around your phone.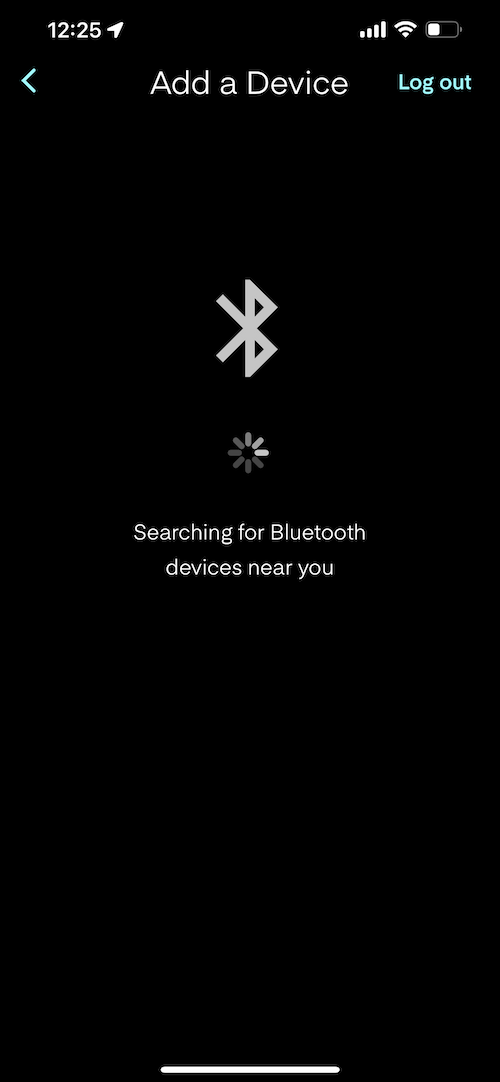 Once a device is found, you'll be able to select the device you'd like to add and press "Continue". If there are multiple unclaimed devices in your area, you'll see a list of Crowns to choose from. The closest Crown to your smartphone will be listed first.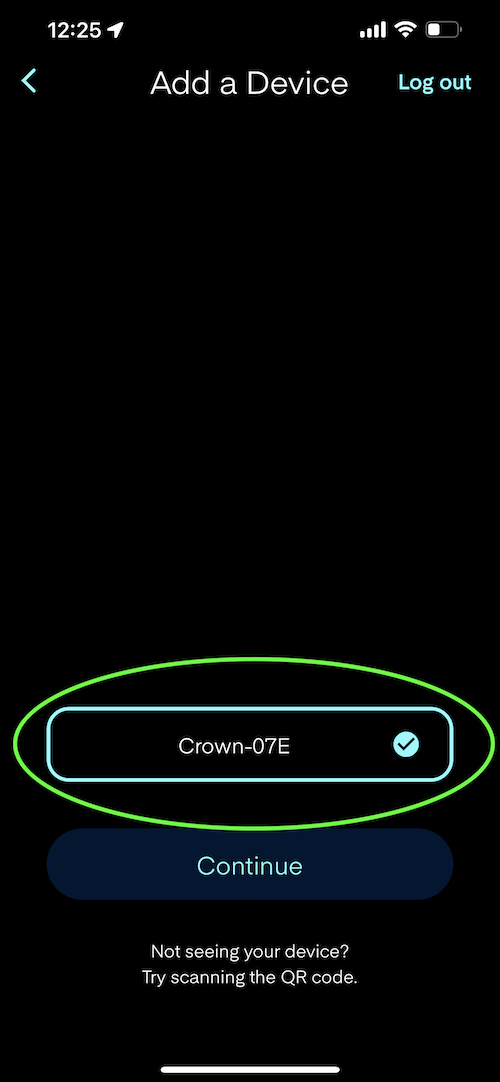 If you fail to find your Crown and would like to retry the scan, ensure the device is powered on and fully booted up prior to scanning, and press "Try Again" to redo the scan.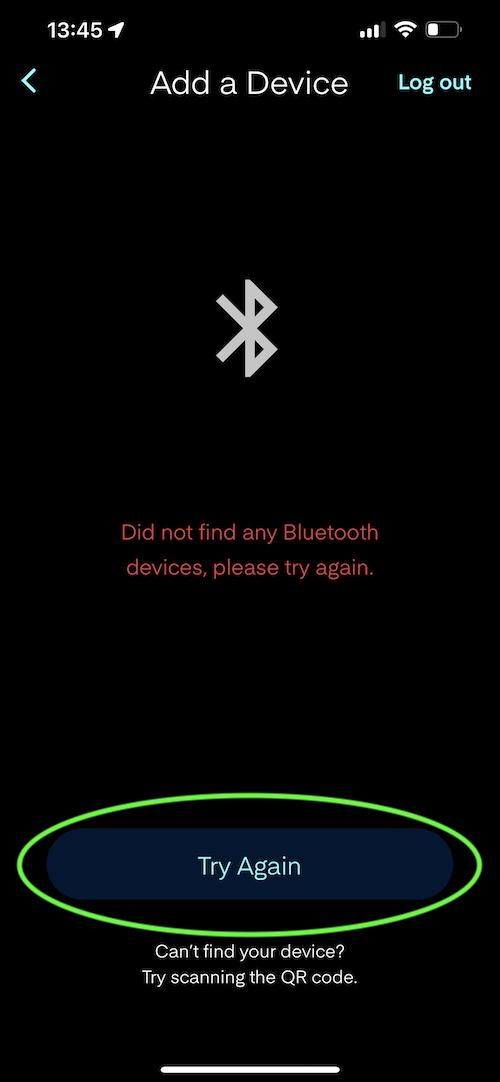 If you continue to not Crowns, you can select the text "Not seeing your device? Try scanning the QR code."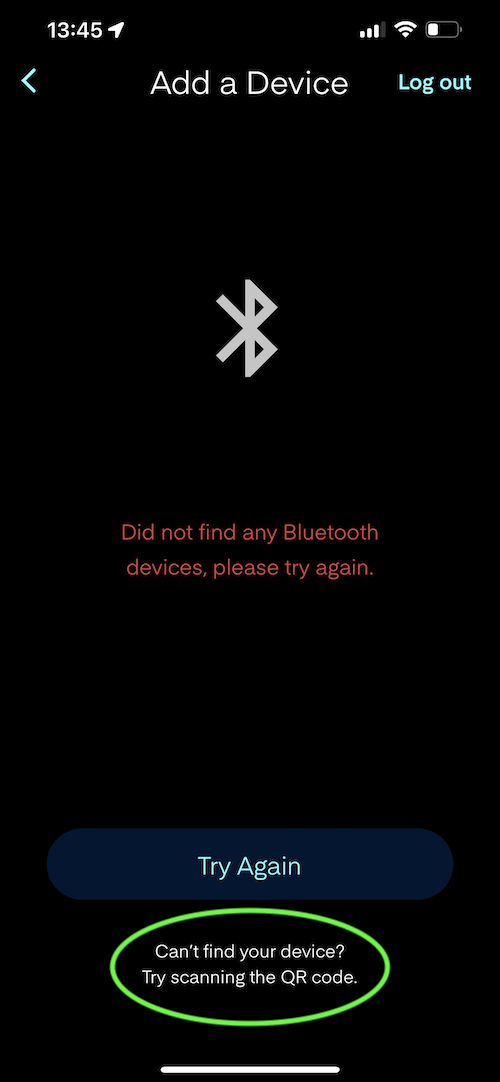 Use QR Code
To get to scan the QR code, you need to bypass the NFC screen on the Neurosity app.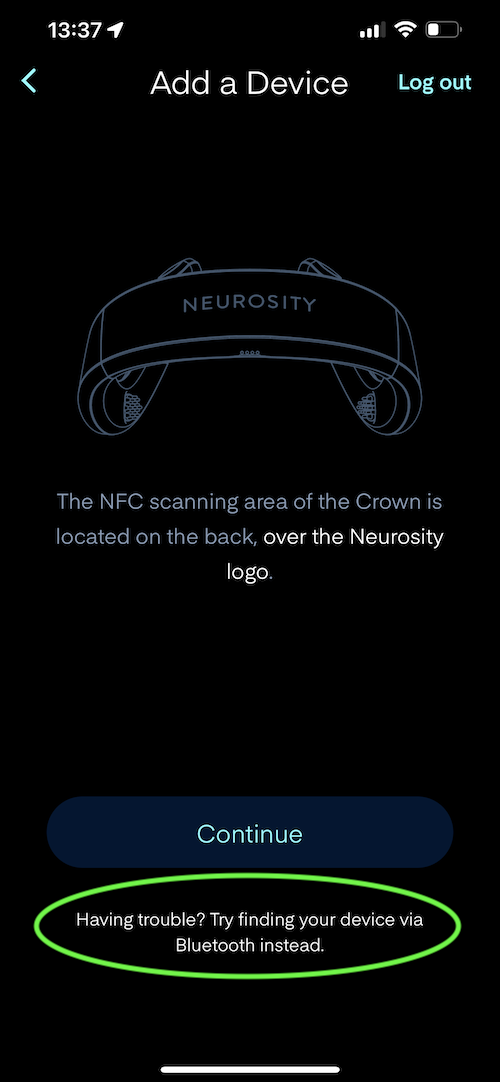 Then you'll need to complete one Bluetooth scan to select the text that says "Not seeing your device? Try scanning the QR code."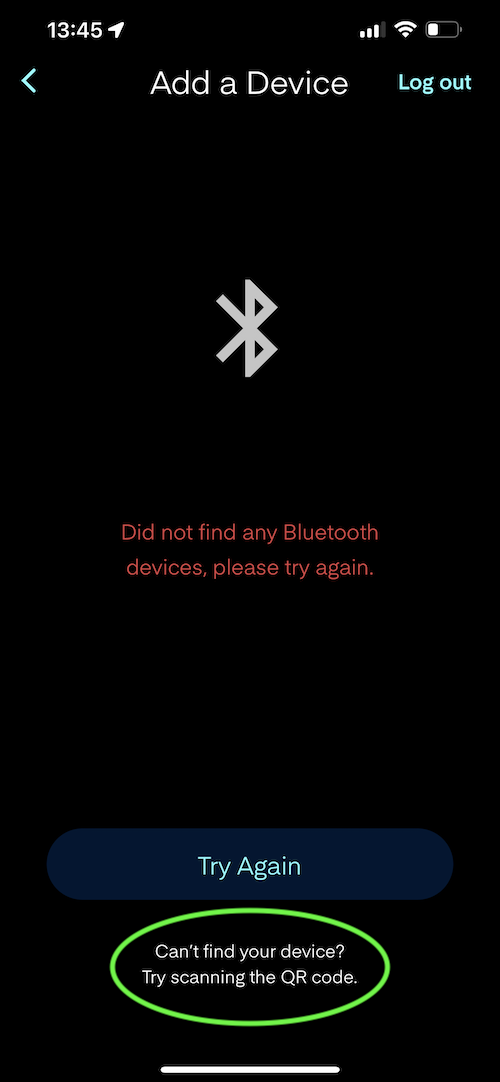 You'll then be able to scan the QR code on the bottom of your Crown box!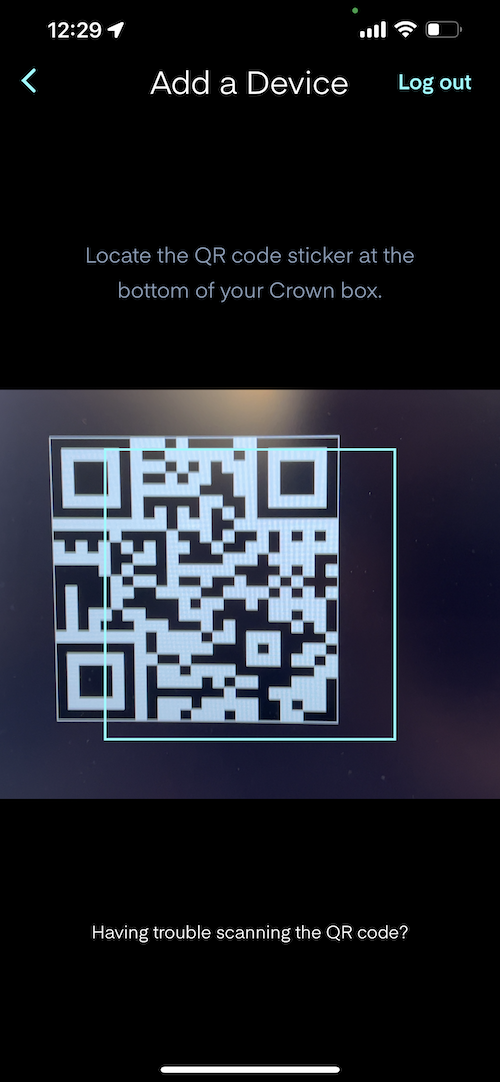 Now your device is added to your account and you're ready to set up WiFi if you have not already.